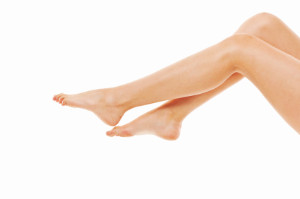 Although they may seem small and insignificant to some, the toenails are absolutely critical to the functioning of the foot. The toenails essentially act as a kind of protective plate to guard against injuries. This can help prevent the toes from getting injured during daily activities. The toenails can also act as claws of some sort, improving the extent to which the toes can grip and dig into the floor during motion. The nail is made up of several different parts: the nail root, the nail bed, the nail plate, the eponychium, the paronychium, and lastly the hyponychium. These six components of the nail are each important in their own unique ways. Importantly, the disruption of one component of the nail can fundamentally disrupt the overall toenail. For more information about toenails, consult with a podiatrist today.
If you have any concerns about your feet, contact Thi Pham, DPM from Foot Specialists of Tri-County. Our doctor can provide the care you need to keep you pain-free and on your feet.
Biomechanics in Podiatry
Podiatric biomechanics is a particular sector of specialty podiatry with licensed practitioners who are trained to diagnose and treat conditions affecting the foot, ankle and lower leg. Biomechanics deals with the forces that act against the body, causing an interference with the biological structures. It focuses on the movement of the ankle, the foot and the forces that interact with them.
A History of Biomechanics
Biomechanics dates back to the BC era in Egypt where evidence of professional foot care has been recorded.
In 1974, biomechanics gained a higher profile from the studies of Merton Root, who claimed that by changing or controlling the forces between the ankle and the foot, corrections or conditions could be implemented to gain strength and coordination in the area.
Modern technological improvements are based on past theories and therapeutic processes that provide a better understanding of podiatric concepts for biomechanics. Computers can provide accurate information about the forces and patterns of the feet and lower legs.
Understanding biomechanics of the feet can help improve and eliminate pain, stopping further stress to the foot.
If you have any questions please feel free to contact our offices located in Sulphur Springs, Winnsboro, and Pittsburg, TX . We offer the newest diagnostic and treatment technologies for all your foot and ankle needs.
Read more about The Importance of Biomechanics in Podiatry